CMU's Autonomous Cadillac SRX
Please click here for event videos.
Welcome to the home-page of CMU's Autonomous Cadillac SRX driving itself around Capitol Hill and along the I-395 highway to/from Washington DC.
We were hosted by Congressman Bill Shuster, Chairman of the House Transportation & Infrastructure (T&I) Committee, and had the opportunity to give rides in our vehicle to multiple legislators from the US House T&I Committee as well as the US House Science & Technology (S&T) Committee. We also had the USDOT Acting Under-Secretary for Policy, Mr. Peter Rogoff, and the Deputy Director of NSF CISE, Dr. Suzi Iacona, ride in the car.
Chairman Shuster had invited us to come to DC to give US legislators the opportunity to ride in our car - after he rode in our autonomous Cadillac SRX from Cranberry township to the Pittsburgh International Airport for 33 miles back in September 4, 2013.
In addition to its autonomous driving capabilities, our autonomous Cadillac SRX also allows seamless switching between autonomous and manual driving. The driver can override the vehicle's decisions in an instant. We did this a couple of times to ensure the safety of passengers both inside and outside the vehicle. (If a car cuts in or a pedestrian steps right in front of any moving vehicle, the vehicle will take a finite amount of time to stop posing possible collisions. Our human non-driver is therefore instructed to be cautious at all times and take over manual operations whenever he deems it appropriate, erring on the side of caution.
Sponsors

with active cooperation and support from the following partners: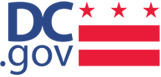 specifically Wasim Raja, Harvey Alexander, and Sam Zimbabwe (DDOT) for help with V2I DSRC installation in six Capitol Hill traffic lights.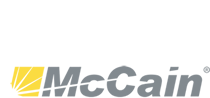 specifically, Jeffrey McCain, Doug Tarico and Craig Hinners of McCain Inc. for their help in integrating V2I features of our autonomous vehicle with McCain's traffic controllers at the six Capitol Hill intersections.
Research Efforts
In cooperation with the Traffic 21 Initiative at CMU.