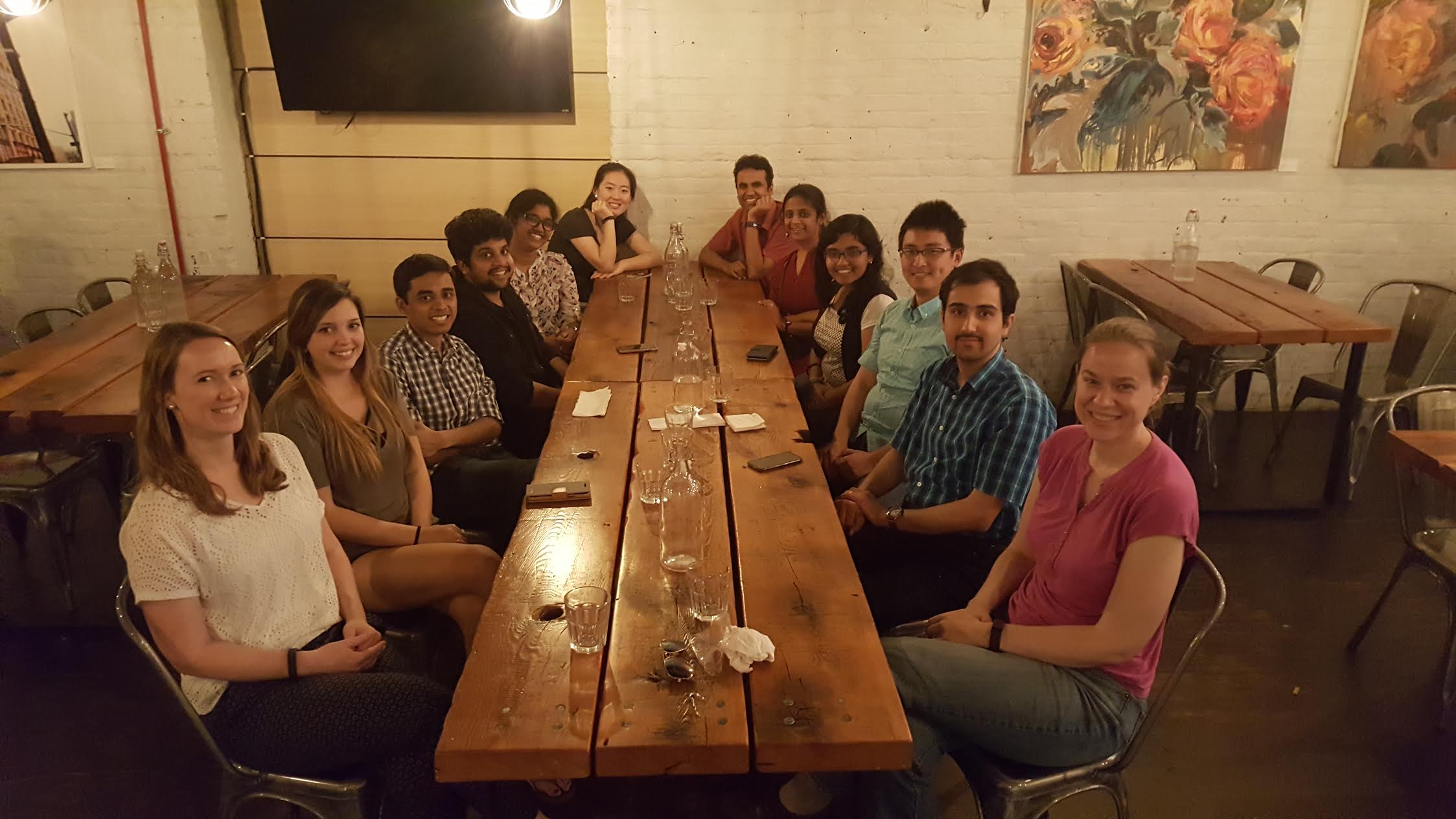 Grover Lab Members
Pulkit Grover
Principal Investigator (pulkit@cmu.edu)
Ph.D., Electrical Engineering & Computer Sciences,
UC Berkeley
, 2010
M.Tech, B.Tech., Electrical Engineering,
IIT Kanpur
, 2005, 2003
I am an Assistant Professor in the Department of Electrical & Computer Engineering at CMU. I hold B.Tech. and M.Tech. degrees in electrical engineering from IIT Kanpur, and a Ph.D. from UC Berkeley supervised by Anant Sahai. I also spent 18 months at Stanford as a postdoc in Andrea Goldsmith's group.
I play tennis (and these days, racketball), love bouldering and rock climbing, hiking, traveling, and doing creative and geeky artwork. When in India, I like to fight kite duals.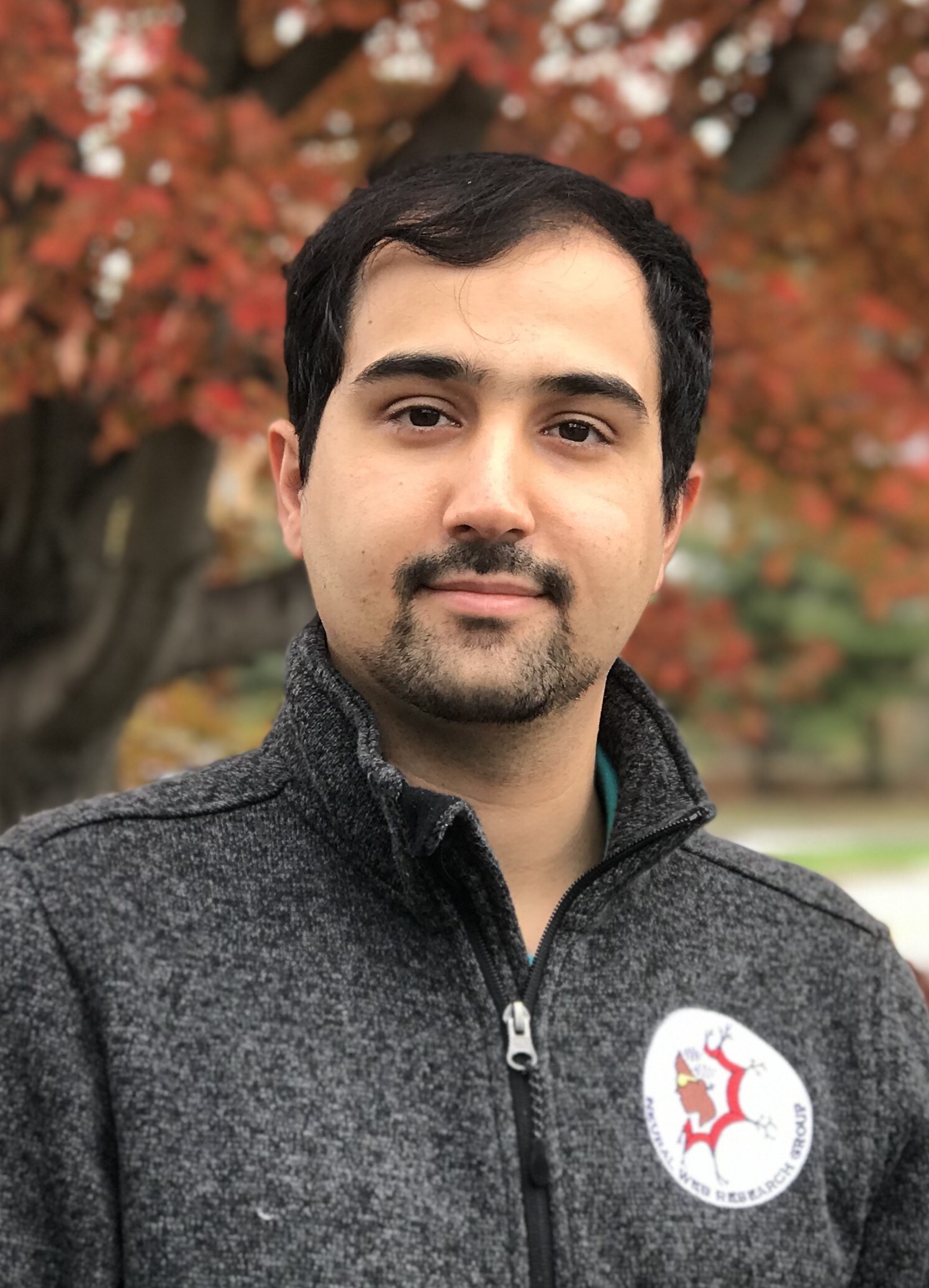 Alireza Chamanzar
PhD Candidate, ECE
B.Sc. (2014), M.Sc. (2016), Electrical Engineering, Sharif University of Technology, Tehran, Iran
M.Sc. (2020), Electrical and Computer Engineering, Carnegie Mellon University, Pittsburgh, PA.
My research focuses on developing diagnostic methods for Traumatic Brain Injuries (TBIs), stroke, and migraine, by synthesizing ideas from AI, machine-learning, and signal processing. I have recently developed SilenceMap, an open-source algorithm based on scalp electroencephalography (EEG). SilenceMap permits rapid detection and localization of regions of silence in the brain, e.g., ischemic, necrotic, or lesional tissue in stroke, TBIs, or even tumors in the brain, using only 3 min of EEG data. Recipient of CMU BrainHub Fellowship (2018-19), and CMU Swartz Center Innovation Fellowship (2020-21).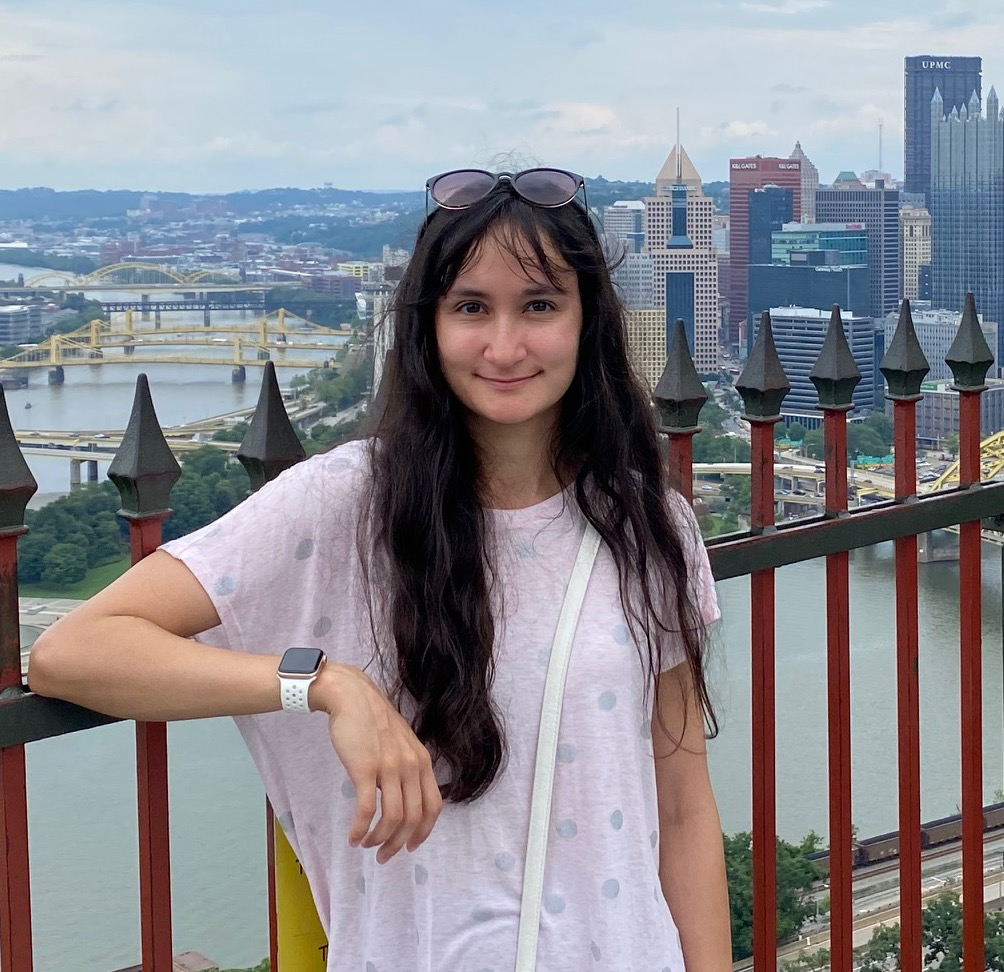 Amanda Merkley
PhD student, ECE
BS Computer Engineering, Mathematics (2020)
 My research interests are in information flow and causal inference in the brain. I am especially interested in understanding how these tools can be used to determine neural interventions via brain-machine interfaces. I like hiking, climbing, skiing, and reading.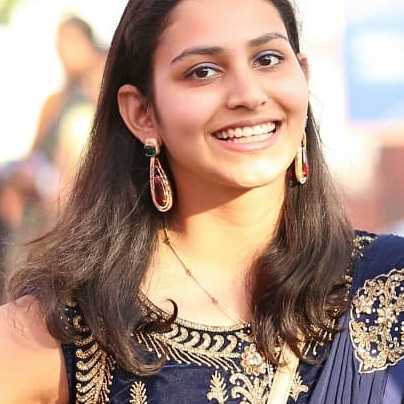 Apoorva Mahajan
MS Student, ECE
BE in Electronics and Communication Engineering, Netaji Subhas Institute of Technology (NSIT), Delhi University (2018)
Personal Webpage
 As part of the Grover Lab, I am currently exploring how EEG technology can be improved and made more inclusive. My research interests lie at the intersection of brain and technology. I am passionate about find technological solutions for people affected by neurological disorders like epilepsy and autism. I am also working towards spreading  awareness about epilepsy through a social media initiative called IndiaGoesPurple.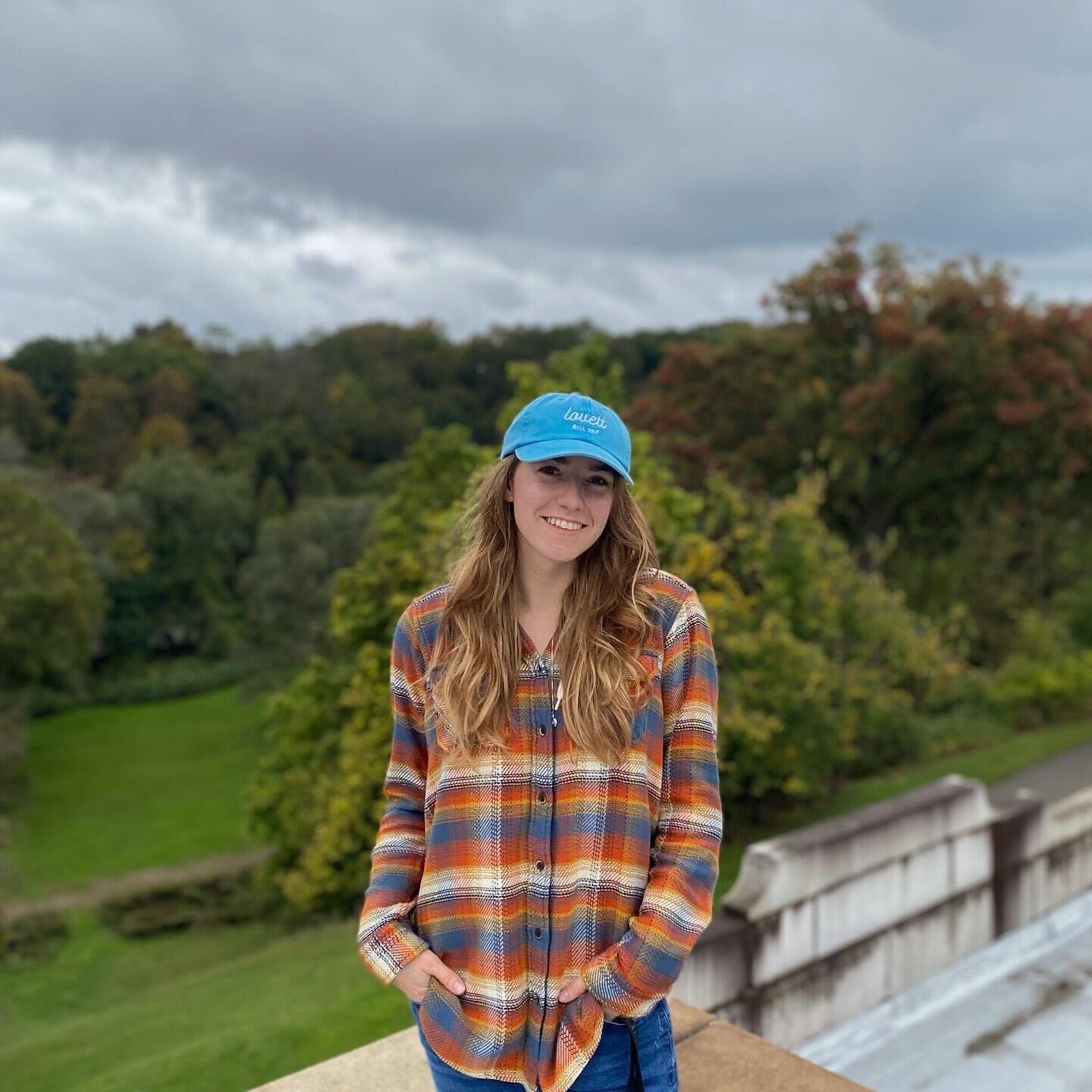 Ariel K. Feldman
PhD student, Program in Neural Computation
Bachelors Degrees in Computer Science & Cognitive Sciences (2020)
Minor in Neuroscience Rice University
Personal Webpage
 I am a PhD student in Neural Computation at Carnegie Mellon University, jointly advised by Pulkit Grover and Doug Weber. I completed my undergraduate degrees in Computer Science and Cognitive Sciences, along with a minor in Neuroscience, from Rice University in 2020, where I worked with Caleb Kemere and Jacob Robinson. The majority of my work at Rice was centered on Sharp-wave Ripple prediction, detection and disruption. At Carnegie Mellon, I'm interested in uncovering the neural representations of our environments, and ourselves within them, by using brain-computer interfaces and information theoretic techniques on neural data. Outside of research, I love language learning, martial arts, teaching, any outdoor activity and pie. A questionable amount of time is spent on coming up with worthy (memeable) project names...
Arnelle Etienne
Research Associate
BS Technology and Humanistic Studies, CMU (2019)
 Arnelle Etienne is a young innovator and recent graduate of Carnegie Mellon University's School of Engineering, with a self-defined degree in Technology and Humanistic Studies. She was a 2018 Undergraduate Research Fellow for the Center for the Neural Basis of Cognition in Pittsburgh, PA. Her emerging work addresses a one hundred-year-old problem in EEG, collecting unbiased data from Black patients. Her passion is to illuminate and eradicate bias by designing hardware and protocol to address disparities in tech. In her free time, she enjoys cooking Caribbean food, arguing about if music genres even exist, and having conversations about community and healing.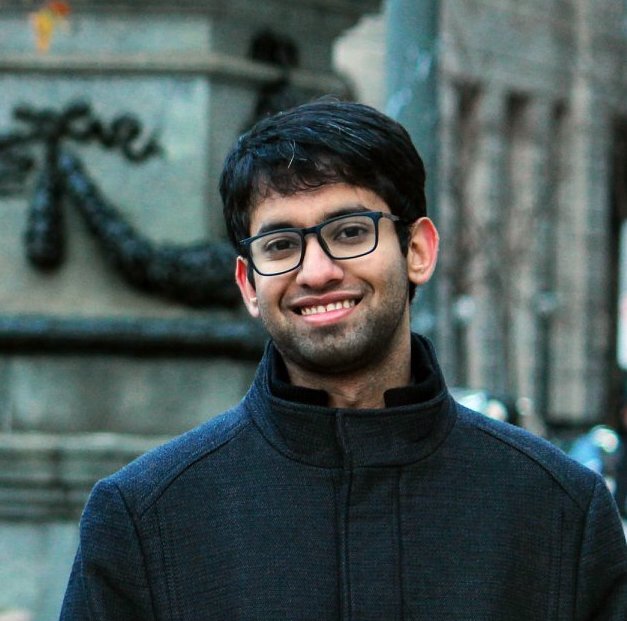 Chaitanya Goswami
PhD student, ECE
B.Tech. in Electrical Engineering, IIT Kanpur (2018)
Minors in Machine Learning and Linguistics
 My research primarily deals with designing algorithms for neurostimulation, by using techniques from machine learning and information theory. Other than that, I am a typical engineering post-graduate. Yes, I do fit all the stereotypes.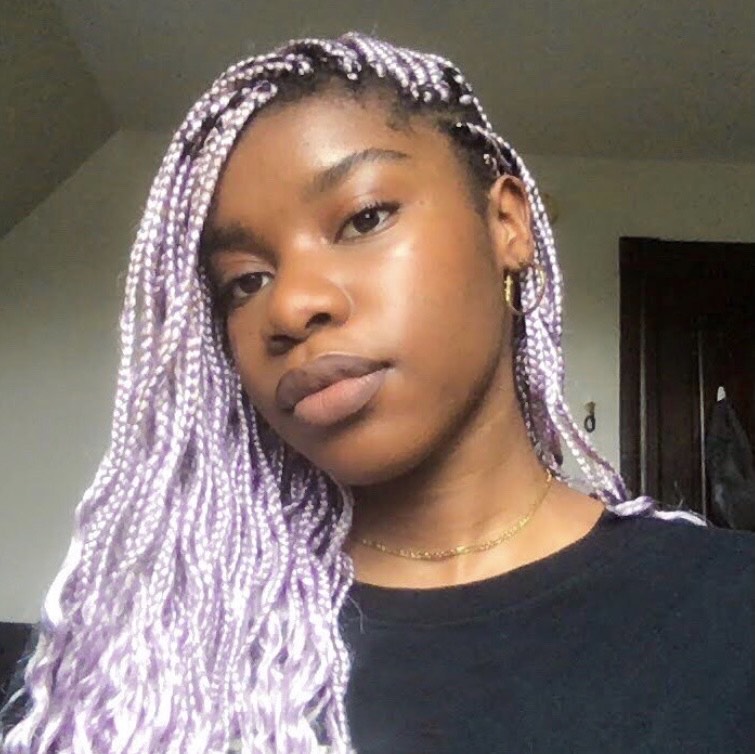 Evangeline Mensah-Agyekum
Research Assistant
Senior undergraduate, Student-Defined Major in CIT
 I am an undergraduate research assistant, my main role in the lab is braiding the hair of the participants. In addition to that I am a photographer and stylist.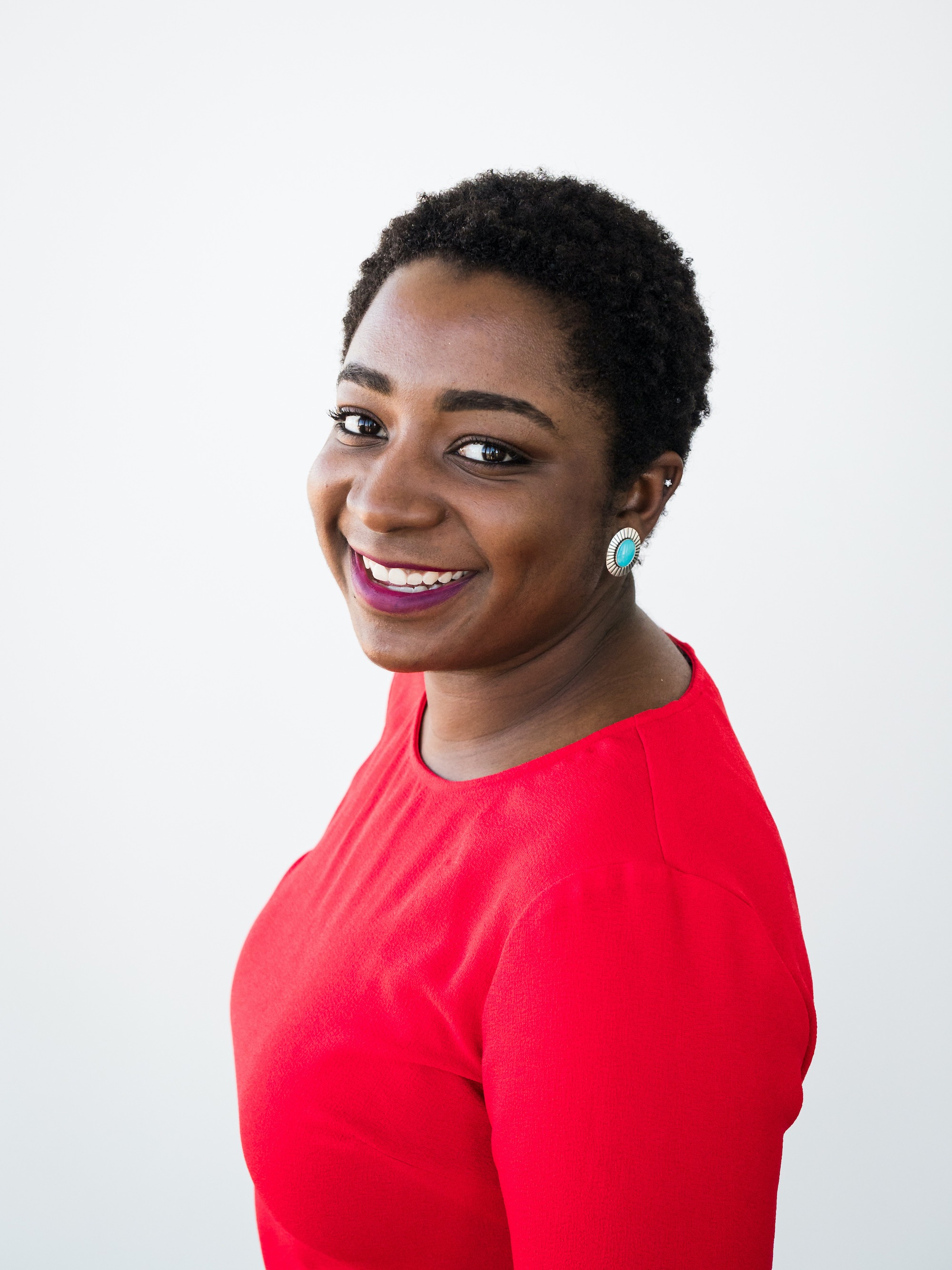 Jasmine Kwasa
Postdoctoral Fellow, Neuroscience Institute
PhD in ECE, Carnegie Mellon University (2021)
MS in BME, Boston University (2017)
BS in BME, Washington University in St. Louis (2013)
Personal Webpage
 Jasmine is a post-doctoral fellow joint between the GroverLab, NeuralWeb, and the Lab in Multisensory Neuroscience, mentored by Barb Shinn-Cunningham. Her work merges engineering, cognitive science, and neuroimaging with the aim of developing quantitative measures of behavioral phenomena in human cognition using non-invasive methods. Her ongoing post-doctoral research seeks to understand the neural basis of individual differences (population heterogeneity) in top-down attention using high-density electroencephalography (EEG) and machine learning. In parallel, Jasmine is working to develop neurotechnologies, such as EEG and fNIRS, optimized for coarse, curly hair and dark pigmentation (melanin). Finally, she writes about inclusive neurotech and the history of racial bias in neuroscience, medicine, and technology. Jasmine has received several honors throughout her training, including being named an NSF GRFP, a Ford Foundation Fellow, a Society for Neuroscience NSP fellow, and a "Rising Star in Biomedical" by MIT. In her free time, Jasmine is a dance fitness instructor and enjoys travel and time with her enormous family.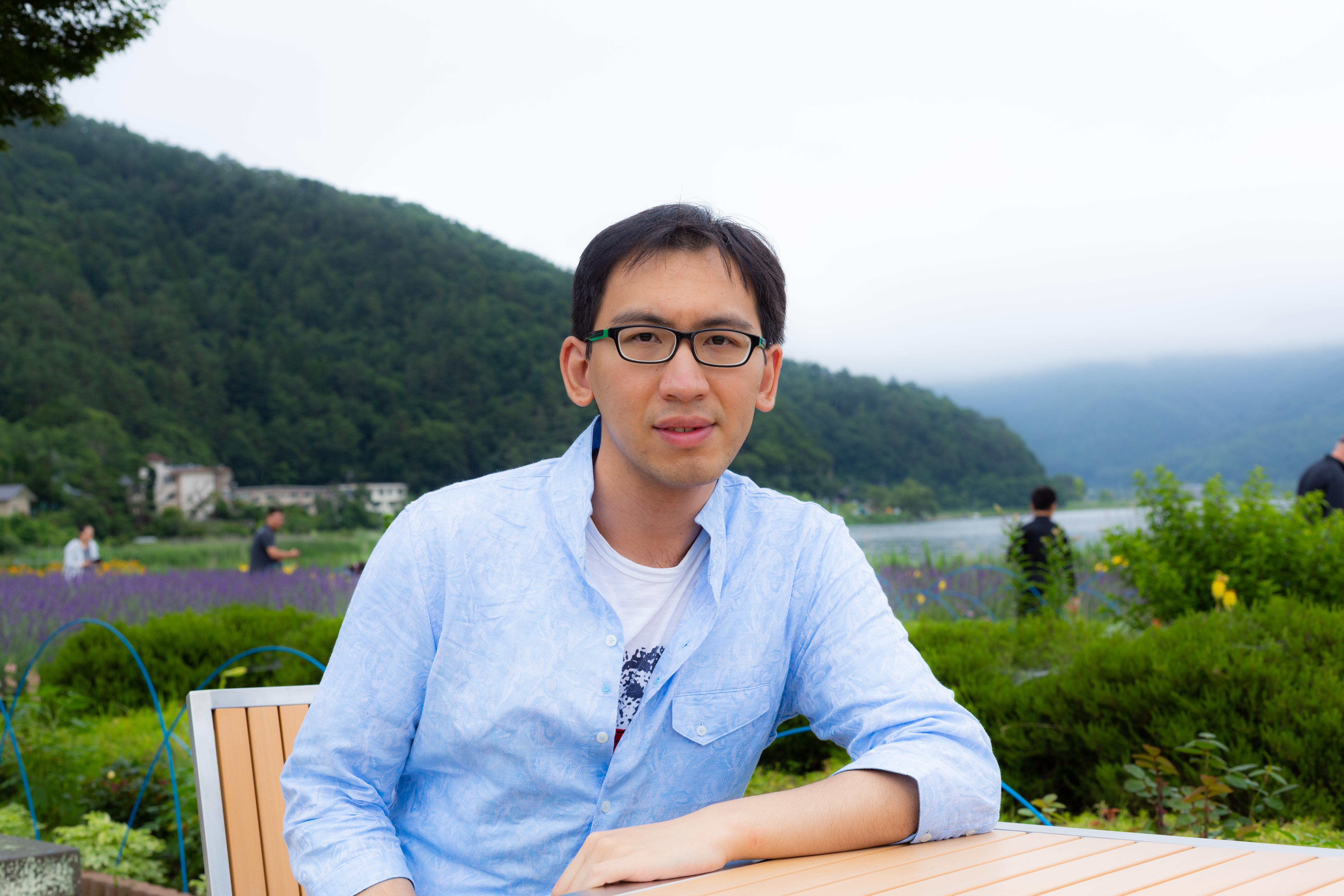 Jiaming Cao
PhD student, BME
M.S. Biomedical Engineering, Carnegie Mellon University (2017)
B.S. Electronic Engineering, Tsinghua University (2015)
 I am a PhD student in the BME department, jointly advised by Prof. Pulkit Grover and Prof. Jana Kainerstorfer. I am generally interested in neuroengineering, especially enhancing the methodologies used therein. When not doing research, I enjoy photography (both digital and analog), cooking different cuisines, and creating music. I'm also interested in learning about linguistics. Currently, my projects mainly focus on joint source localization using near-infrared spectroscopy (NIRS) and electroencephalography (EEG), as well as optimal placement of neuromonitoring sensors.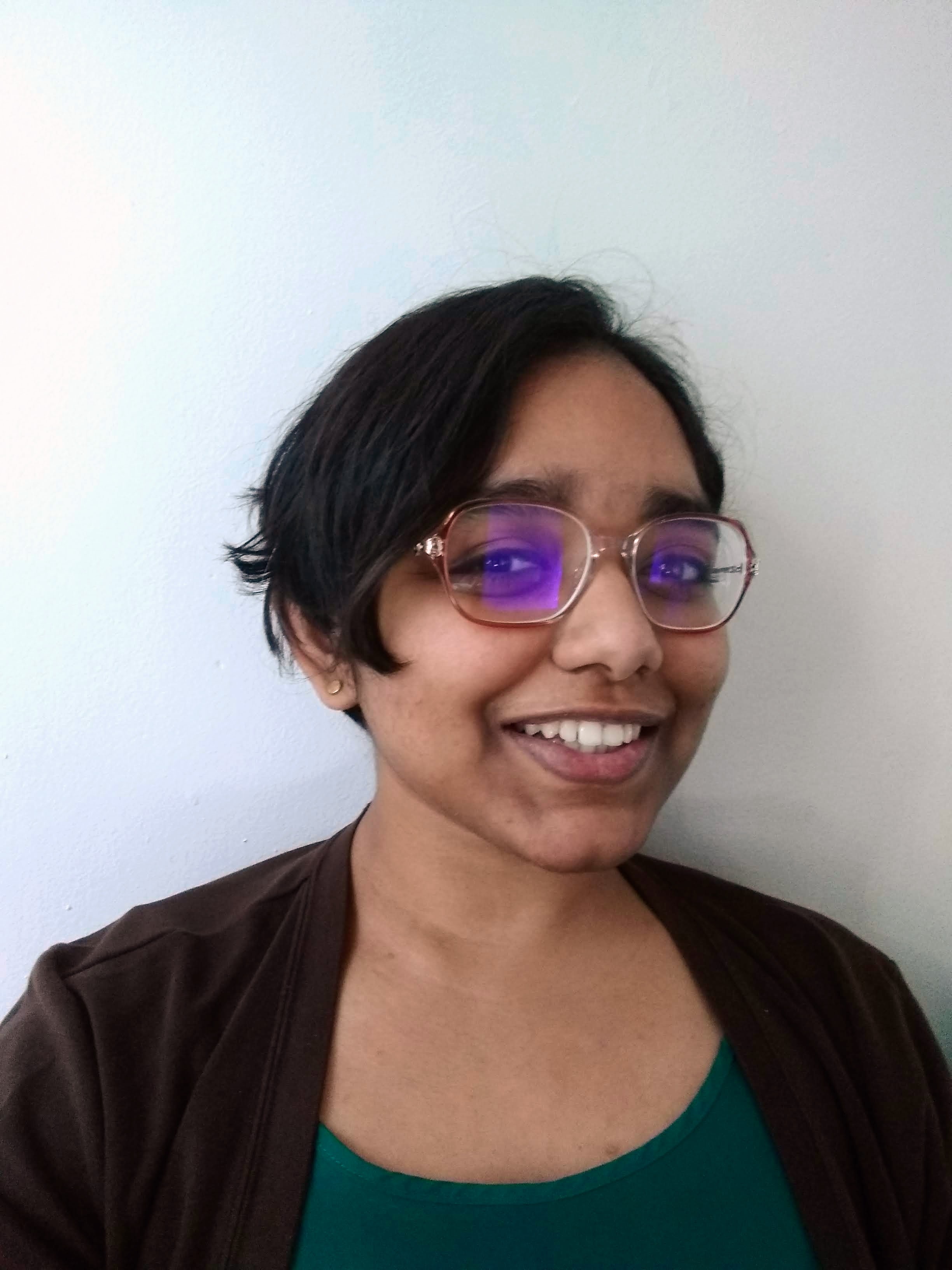 Keerthana Gurushankar
Research Associate
B.S., M.S., Mathematics, CMU (2021)
 With the Grover Lab, I have mainly been working on two research problems. The first, analyzing reverse engineering problems in neuroscience through a computational lens. I am also working in the area of partial information decomposition: understanding the feasibility of various measures of dependence in joint random variables. In other research, I proved some optimal probabilistic inequalities for my math masters thesis. I spend much of my free time making high-effort jokes with the CMU KGB. I spend the rest on more! extra-curricular! math! fun!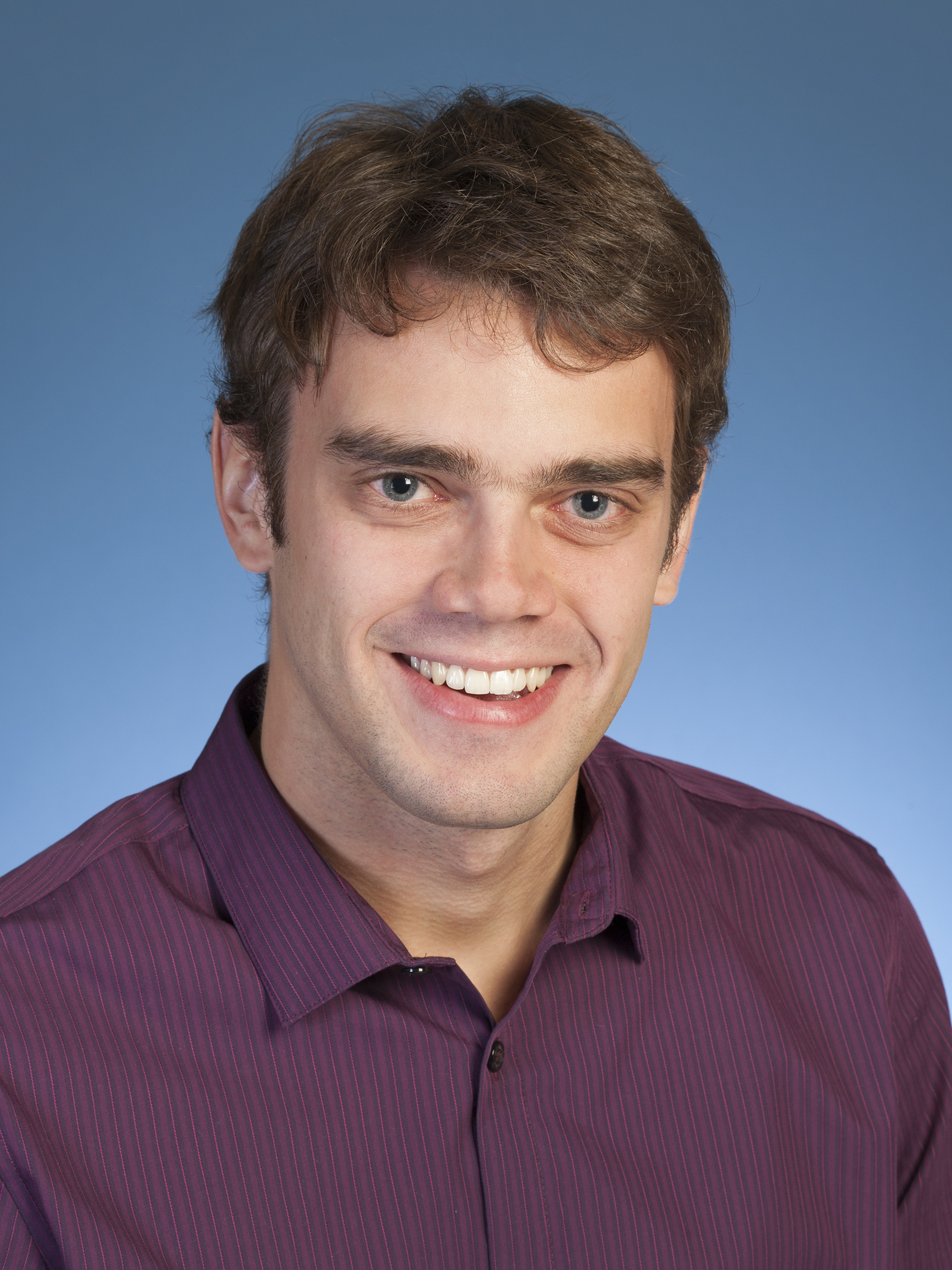 Mats Forssell
Postdoctoral Associate
PhD in ECE from CMU (2019)
MS in ECE from CMU (2016)
MS from ECP (Paris) (2014)
MS in MS&E from Stanford (2013)
 Mats Forssell is a postdotocral researcher in the Grover and Chamanzar labs. His current research focuses on electrial brain stimulation, in particular how to improve the accuracy and effectiveness of non-invasive stimulation. He earned his PhD from Carnegie Mellon University working on fabrication and characterization of flexible ploymer neural probes for long-term applications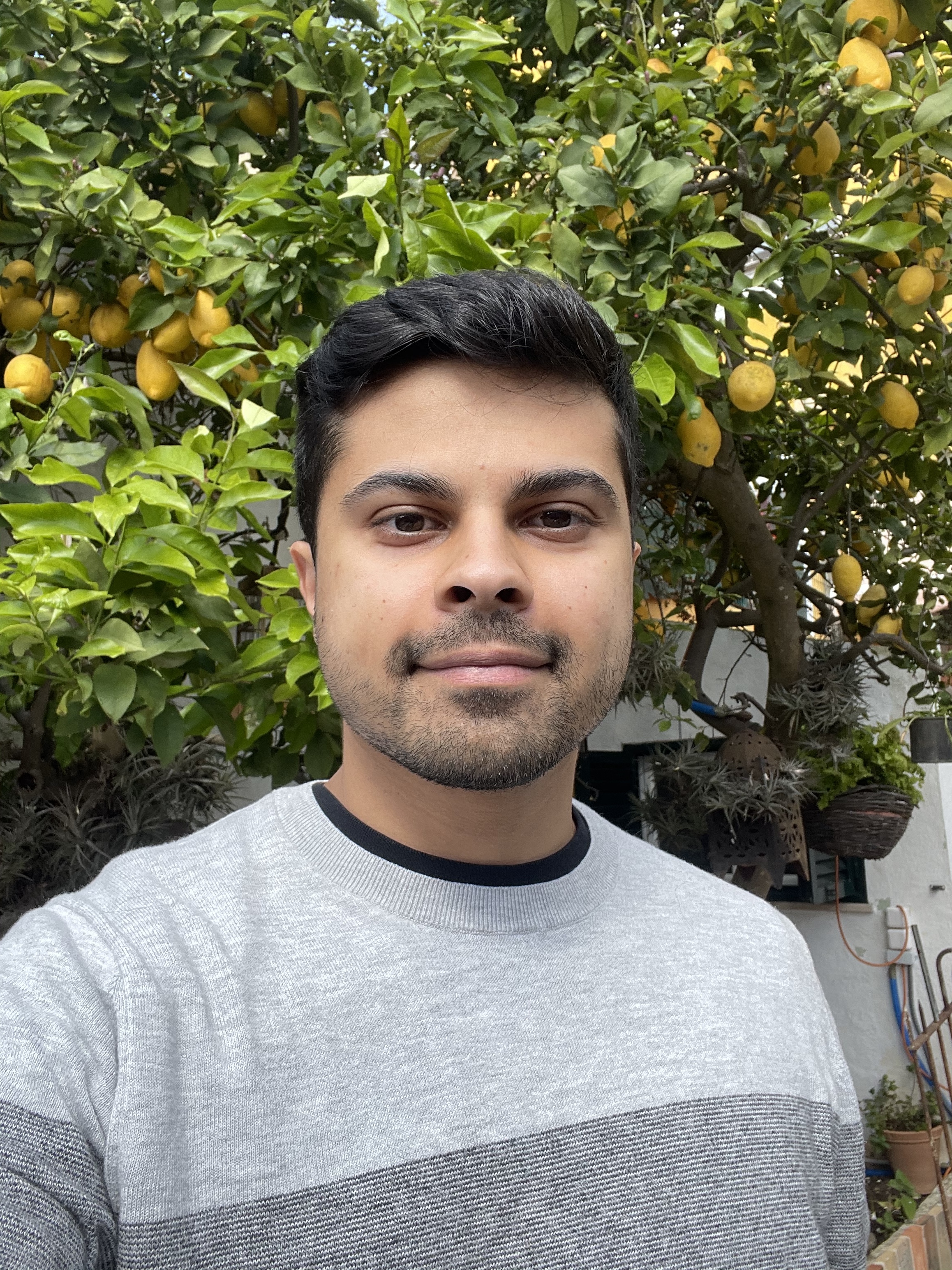 Neil Mehta
PhD Candidate, ECE
BS Electrical Engineering, USC (2017)
BA Applied and Computational Mathematics, USC (2017)
 I am currently interested in non-invasive neural recording modalities such as HD-sEMG, EEG, and fMRI. I explore applications of statistical ML and deep learning to understand and treat conditions caused by spinal cord injury. I am also focused on fusion techniques for simultaneous EEG-fMRI recording which leverage temporal and spatial resolution of both to more precisely map functional connectivity in resting states. In my free time, I enjoy rock climbing, playing guitar, and traveling back and forth between Pittsburgh and Lisbon, PT!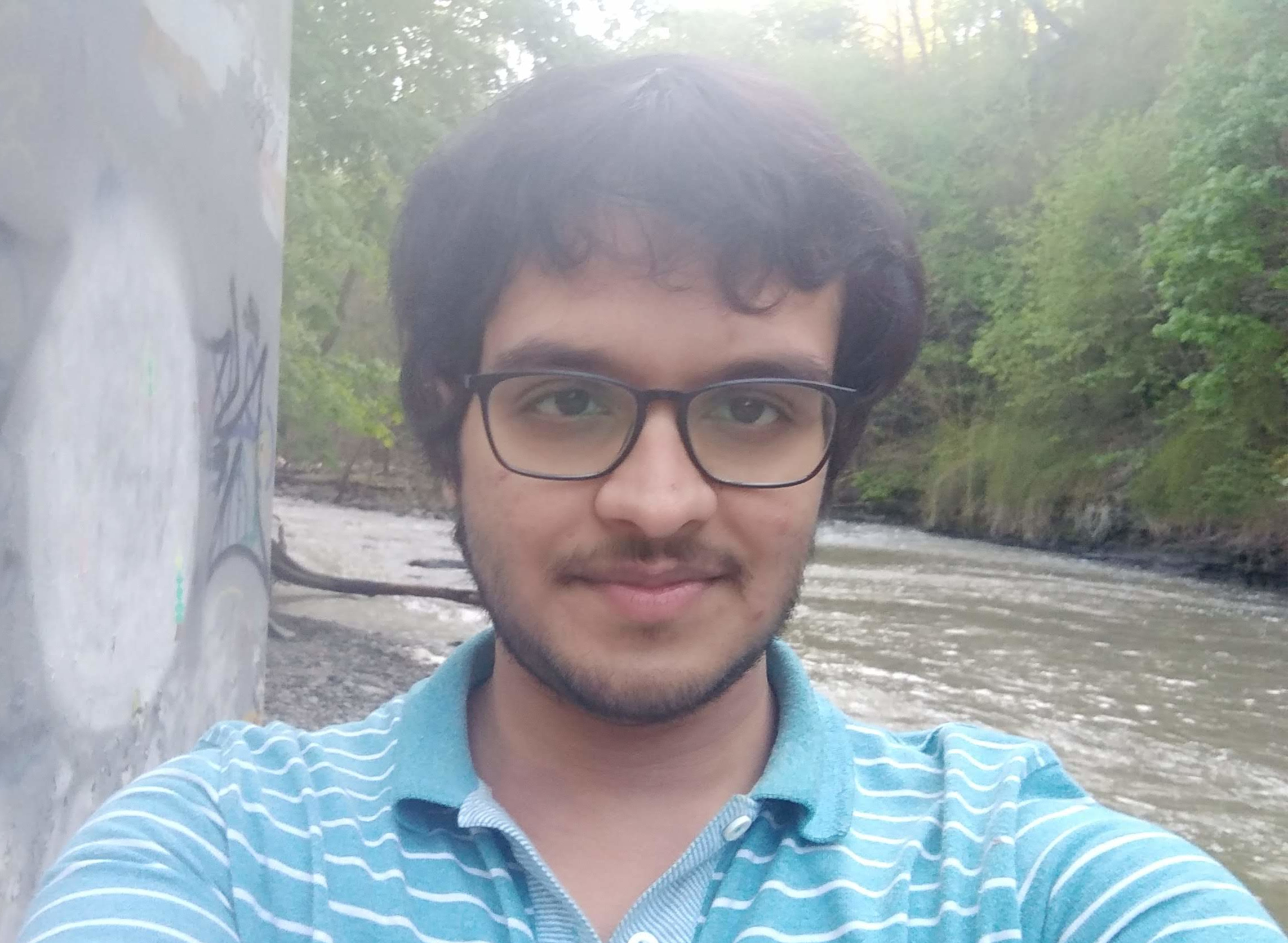 Ritabrata Ray
Research Associate
MS, ECE, Cornell University (2021)
Dual Degree (B.Tech, M.Tech) in ECE, IIT Kharagpur (2019)
 My research interests lie broadly in Machine Learning Theory. Currently, I am working on a problem in the area of foundations of fair and explainable AI systems applying Information theoretic techniques. At Cornell, I worked on problems in online learning for LQR control and designed algorithms for online packing problems. Even before this, I used to work on Combinatorial problems during my undergraduate studies and I still maintain an interest in the area. Outside research, I enjoy watching movies, playing chess, and solving Math/Chess puzzles.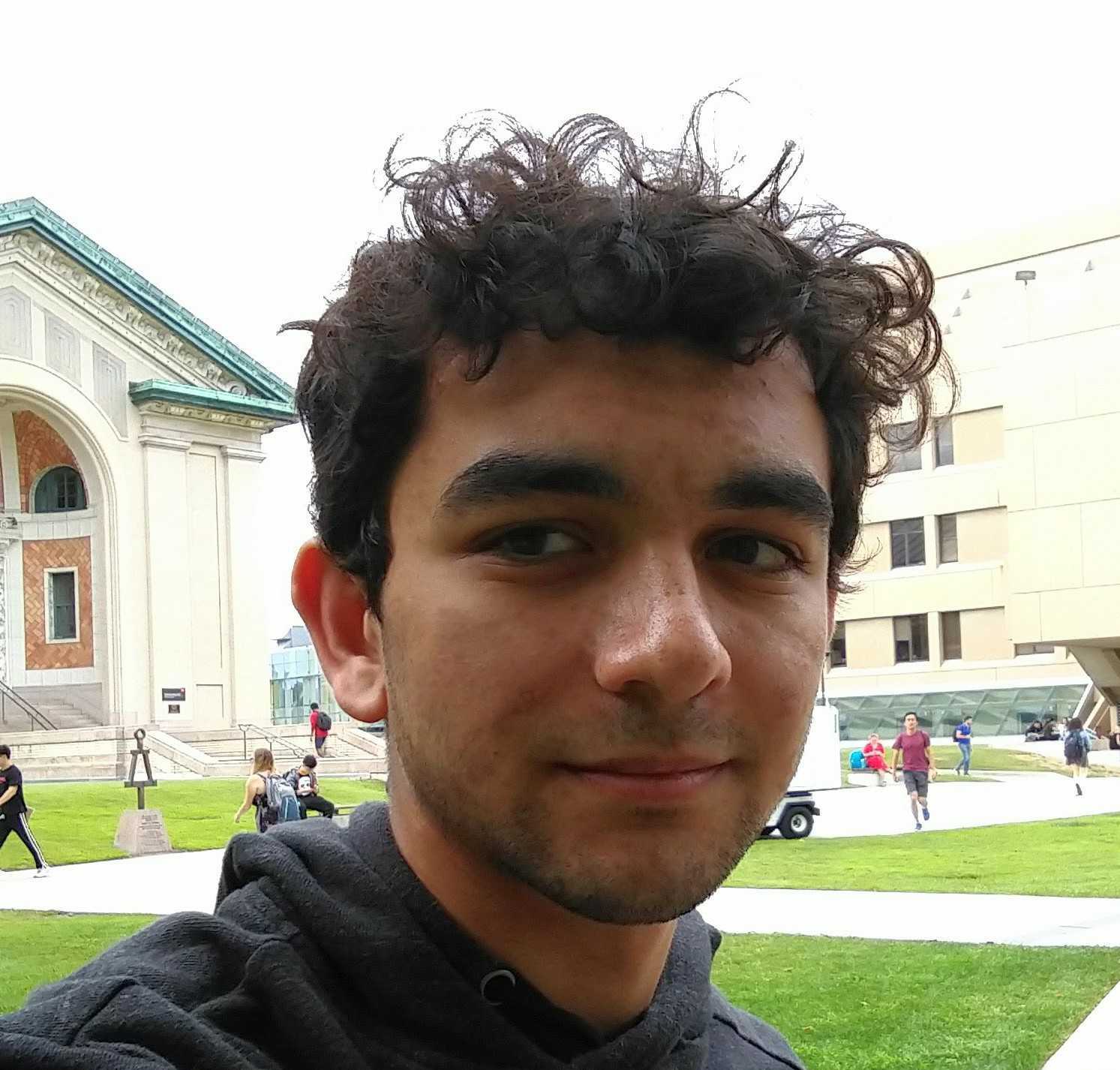 Vikram Marmer
Research Assistant
Junior, ECE & BME
 I am a undergraduate in Electrical and Computer Engineering and Biomedical Engineering. I work on 3D design of sevo EEG electrode adapters as well as adapters for fNIRS fibers. I also have designed and tested PCBs for EEG signal processing and data logging. I play tennis, play guitar, and love watching Formula 1 racing.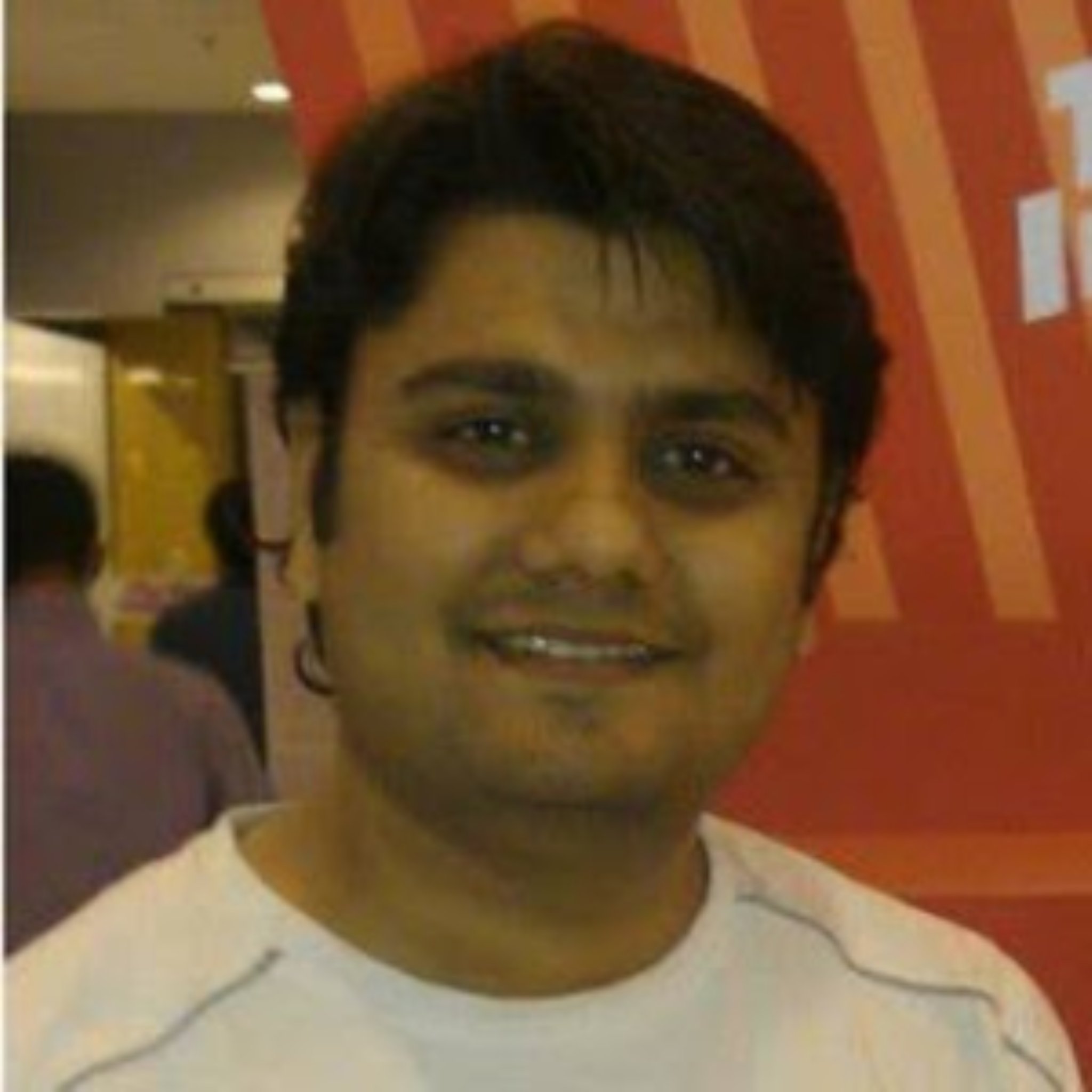 Vishal Jain
Postdoctoral Research Associate
PhD in Neuroscience, Institute of Physiology and Allied Sciences
LinkedIn
 Vishal joined the team in Spring 2019 as a postdoc researcher after completing postdoc and research positions in University of Delhi, India and National Inst of Physiological Sciences, Japan. He received his PhD in Neuroscience from the Institute of Physiology and Allied Sciences, India. He is now working to design and perform neurobiology experiments to test and validate next generation non-invasive neural interfaces. He is jointly advised by Profs. Maysam Chamanzar and Pulkit Grover.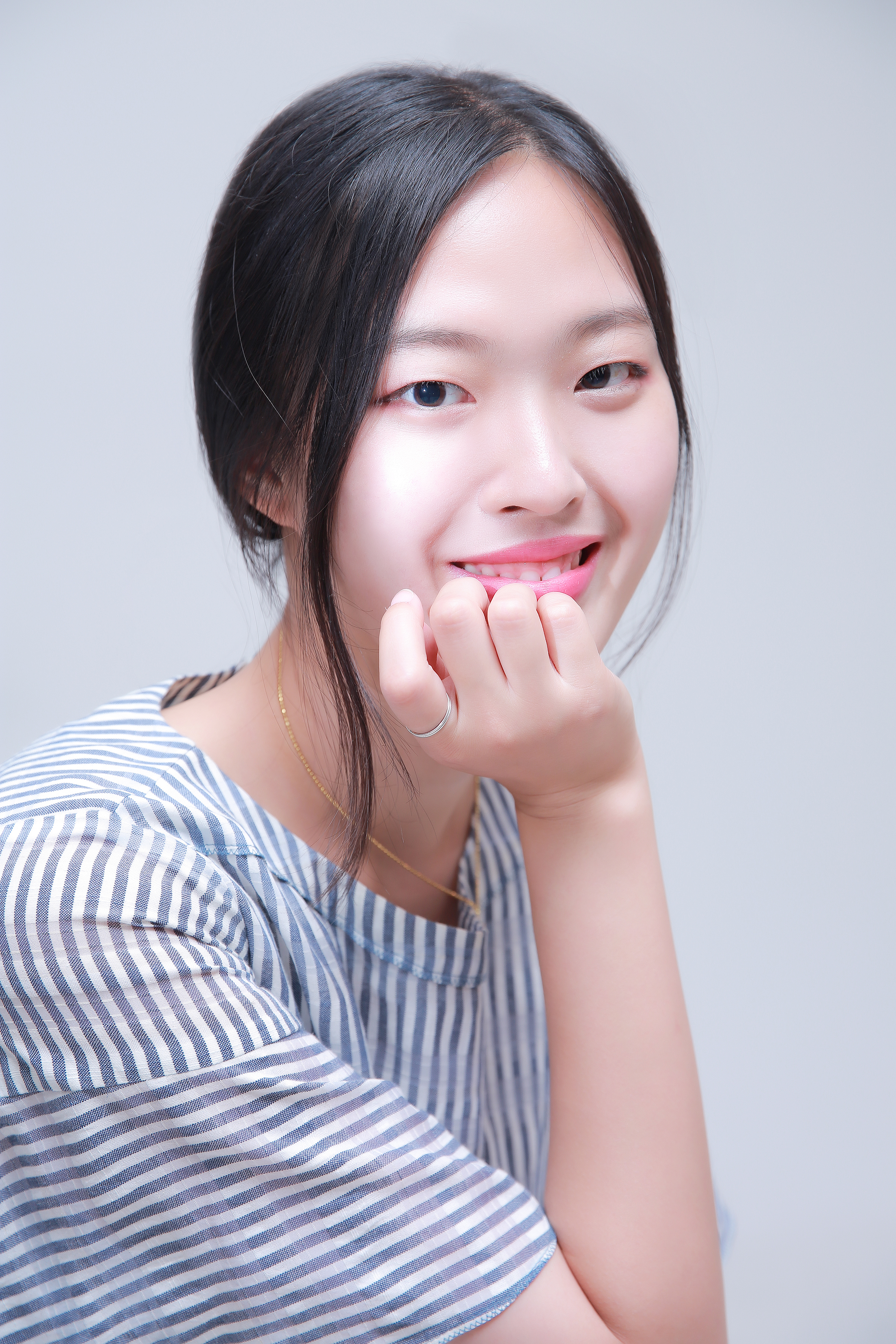 Yuhyun Lee
MS candidate, BME
B.S. School of Undergraduate Studies, DGIST, Korea (2018)
Google Scholar
Ex-vivo stimulation and recording (2021~)
Developing the protable embedded cardiovascular healthcare systems (2021)
Developing platforms to detect EEG from adult and larval zebrafish (2020)
Efficient channel selections in fNRIS (2018)
Previous Lab Members



Haewon Jeong, Grad Student


Currently Postdoctoral Fellow, Harvard University
Ph.D. candidate, ECE, CMU
B.Eng. in Electrical Engineering & B.S. in Computer Science, Korea Advanced Institute of Science & Technology

Personal Webpage
Haewon is currently on the job market!



Xinhe Zhang, MS Student


Currently PhD student, Harvard University
M.S. in Electrical and Computer Engineering, Fall 2020
B.S. in Electrical and Computer Engineering, Spring 2018
LinkedIn



Praveen Venkatesh, Grad Student


Currently Shanahan Foundation Fellow Postdoc at Allen Institute of Brain Science
Ph.D. candidate, ECE, CMU
B.Tech., Electrical Engineering, IIT Madras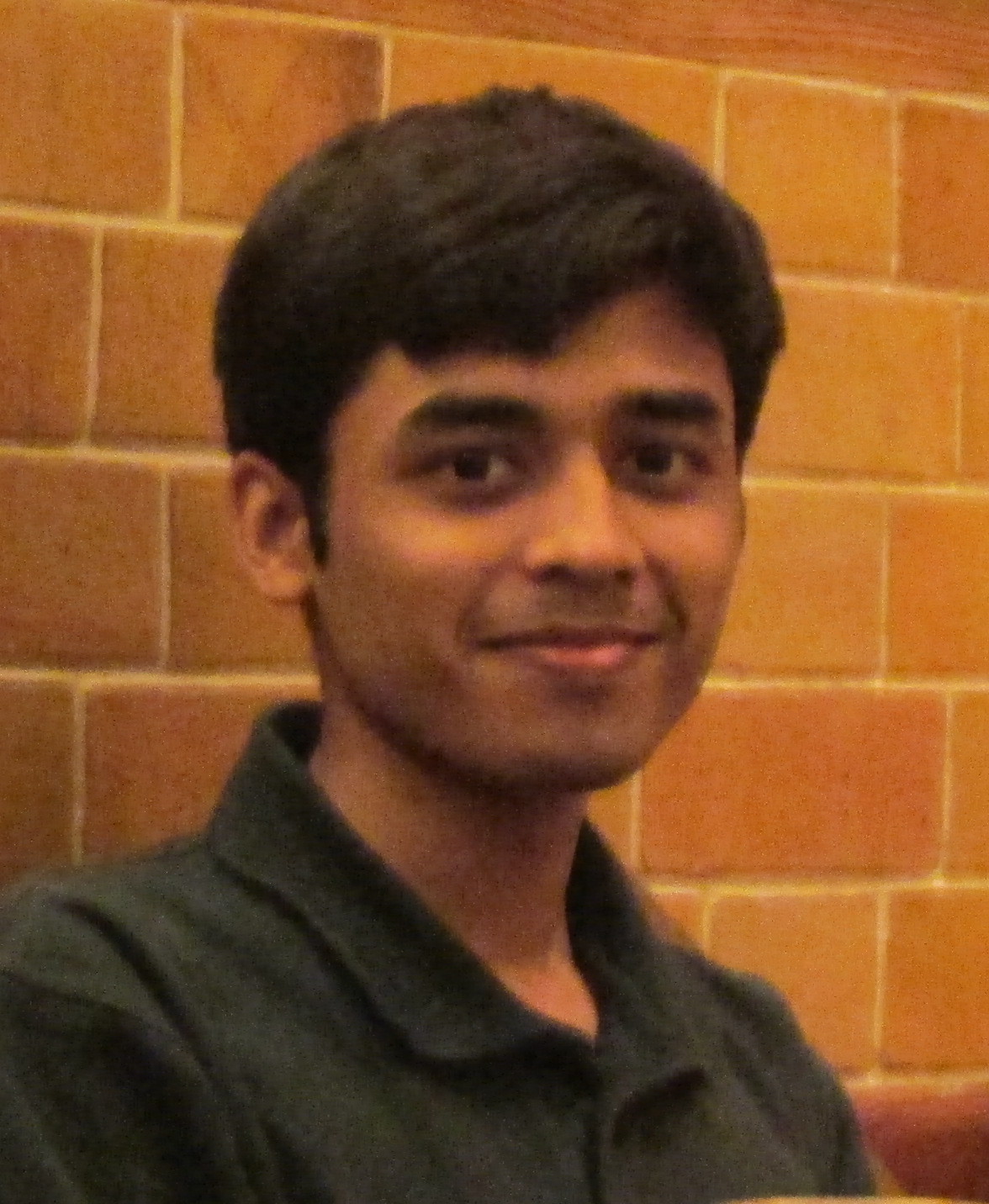 My interests lie broadly in the area of applying concepts from signal processing and information theory to neuroscience. My current line of research involves understanding the EEG/MEG source localization problem in order to answer questions about seizure foci in patients with epilepsy. I am also working on problems related to the application of directed information and Granger Causality in neuroscience.

While not working on research, I enjoy (spending more time than I save on) programming routines to optimize the task of programming routines (and writing self-referential sentences (with nested parentheses)). I've also started learning how to play Carnatic music on the violin.



Sanghamitra Dutta, Grad student


Currently Researcher at JP Morgan; joining the ECE department at the University of Maryland College Park as tenure-track faculty
Ph.D. candidate, ECE, CMU
B.S., Electrical Engineering, IIT Kharagpur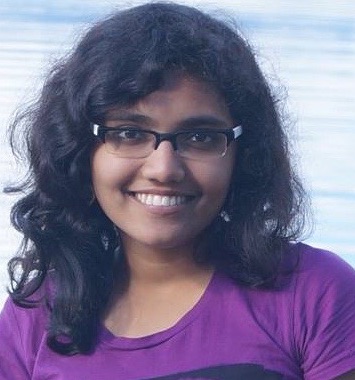 I am interested in the application of Information Theory and Error Correcting Codes to speed up distributed computing. In particular, I am looking into the problem of ``stragglers" in distributed systems from an erasure coding perspective. Prior to joining CMU, I worked on the applications of compressed sensing and sparse reconstruction in Radar Imaging. I am currently using tools from coding theory, compressive sensing and statistics to design novel strategies to combat faults and stragglers.

I also serve as the Vice President of the Indian Graduate Student Association at CMU, and enjoy coordinating various student activities in campus.



Ashwati Krishnan, Postdoctoral Researcher
Currently StimScience, an EEG startup
I completed my Ph.D. in Electrical and Computer Engineering (ECE) in February 2016 on biomedical systems, with a focus on mixed-signal integrated circuit design for neural stimulation. I finished my B. Tech. in Electronics and Instrumentation Engineering at Vellore Institute of Technology, Vellore, India. My main interests are in development of integrated circuits for neuromodulation - neural stimulation and neural recording. My current project is in the development of ultra-high density EEG recording systems on a project managed by Dr. Shawn Kelly, Dr. Jeff Weldon and Dr. Pulkit Grover.



Ana Beisy Cruz, Undergrad


B.S. candidate, ECE, CMU, 2015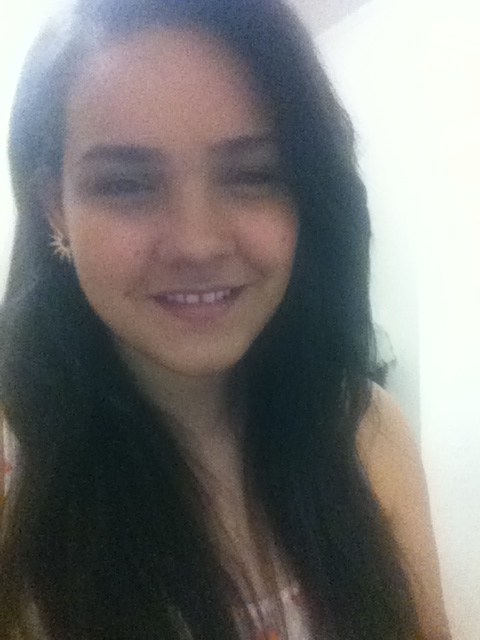 Over the past few decades, brain stimulation has been used to treat a variety of medical conditions. A few examples of such conditions are epileptic seizures and Parkinson's disease. In both cases, brain stimulation is used to lessen the effects of the disease and to improve the quality of life of the patient. My goal is to understand how the main brain stimulation devices in the market work and to find ways to improve them.

My hobbies include cliff jumping, blogging, drawing, and building a variety of things. I grew up in Dajabon, the Dominican Republic with more pets than I could count.



Yaoqing Yang, PhD
Ph.D. candidate, ECE, CMU
B.S., Electrical Engineering, Tsinghua University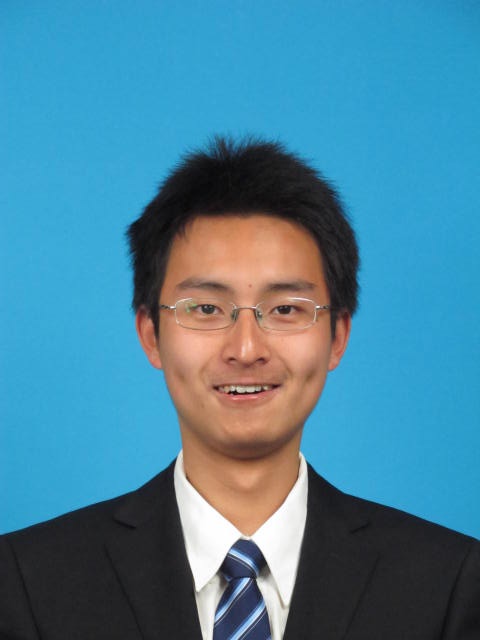 PhD on efficient algorithms for delay-tolerant and fault-tolerant distributed machine learning systems. Applied information-theoretic techniques to problems on distributed computing and graph data analysis.



Karthik Ganesan, Undergraduate student (2010-13)


B.S., EE, UC Berkeley,
Ph.D. Candidate, Stanford University


I am interested in a variety of topics in coding theory, statistics, applied probability, and theoretical computer science. My current focus is in energy-efficient communication and robust computation. At Berkeley, I spent three years working with Pulkit, Yang Wen, and Professors Jan Rabaey and Andrea Goldsmith on energy consumed in decoding under various theoretical models of VLSI implementations, and then developed a large set of decoding power models based on post-layout circuit simulations. These models helped raise several code design questions, and allowing search of code + modulation + decoding combinations which are transmit + processing power-efficient for a variety of communication settings. I credit my involvement in the group as one of the most important parts of my education and a major source of motivation in pursuing graduate school.

I am originally from the Bay Area, CA. In my free time, I enjoy watching sports, hiking, listening to orchestral music, and attending symphony concerts.



Yang Wen, Undergraduate student (2011-12)
B.S., EE, UC Berkeley
Currently at Oracle Corporation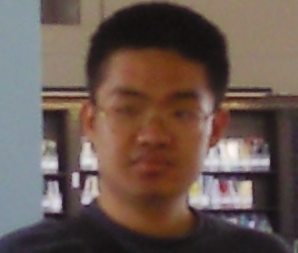 I worked on research about green communication. I designed Multi-bits LDPC (Low-Density Parity-Check) decoders using ST 90nm technology and investigated tradeoff among different decoders in terms of power, layout, timing and error probability. I built a model in MALTAB to demonstrate the relationship between decoders' power consumption with different bits of messages, girths, and degrees of variable nodes and check nodes.

My current work focuses on design of CPU for next-generation of high-performance servers.

I was born and raised in Tianjin, China. Outside of my work, I like biking, hiking and kayaking.



Max Regan, Undergradate Student


B.S. candidate, ECE, CMU, 2015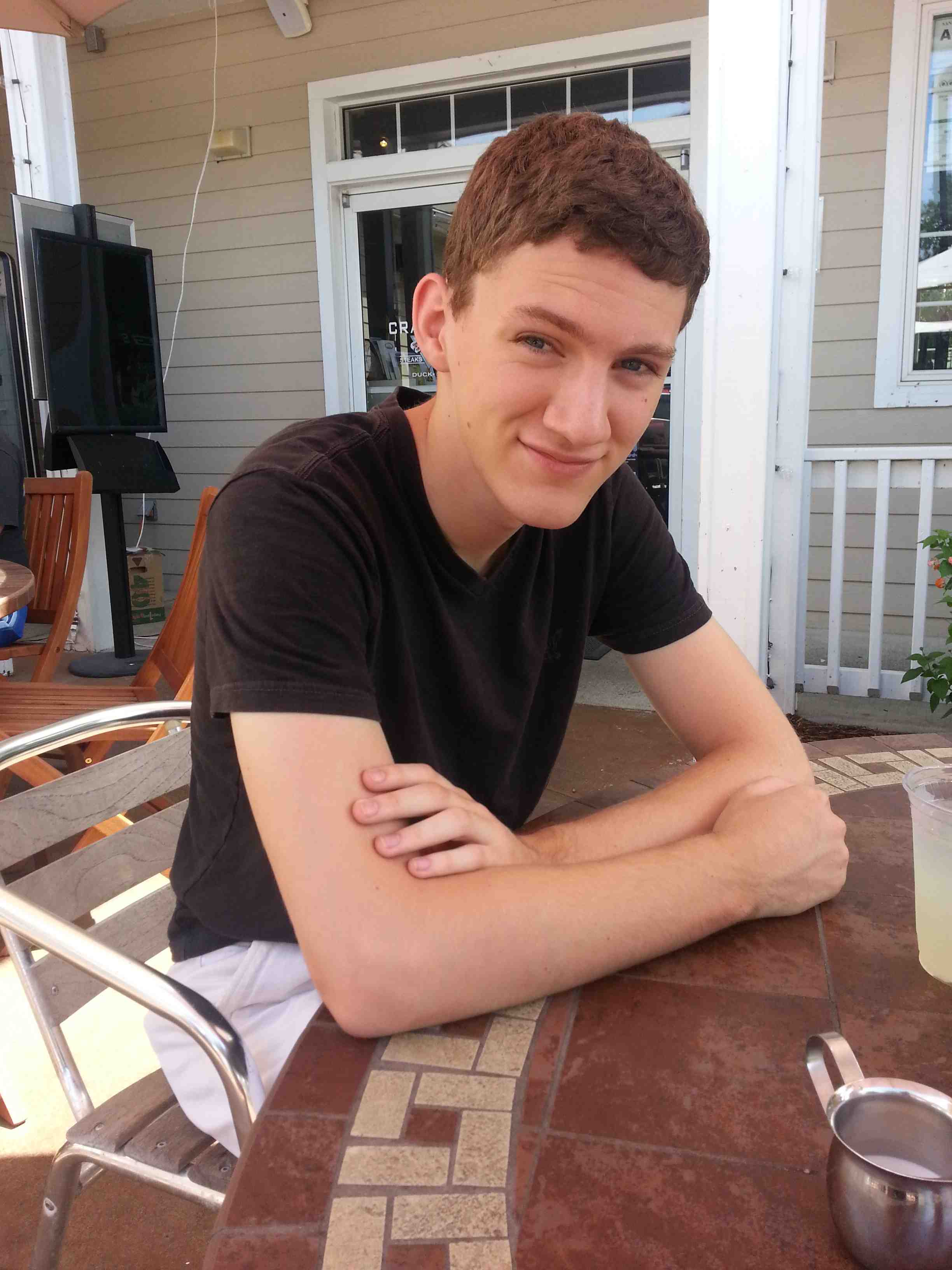 I work in two areas. The first was creating a MATLAB model that could simulate a network of wireless power transmitters, receivers, and unpowered repeaters. I used it to examine and optimize power transfer efficiency. The second was design and test a proof-of-concept for detecting attackers of hardware circuits. This was done by detecting minute variations in magnetic fields caused by the presence of probes near the attacked circuit.

Born in Georgia, raised in Massachusetts and Kansas, living in North Carolina, and going to school in Pennsylvania, I'm from all over the US. When I'm free, I can be found hiking, programming, or playing rugby.



Rahshel Brown, Undergraduate student


B.S. candidate, ECE, CMU, 2015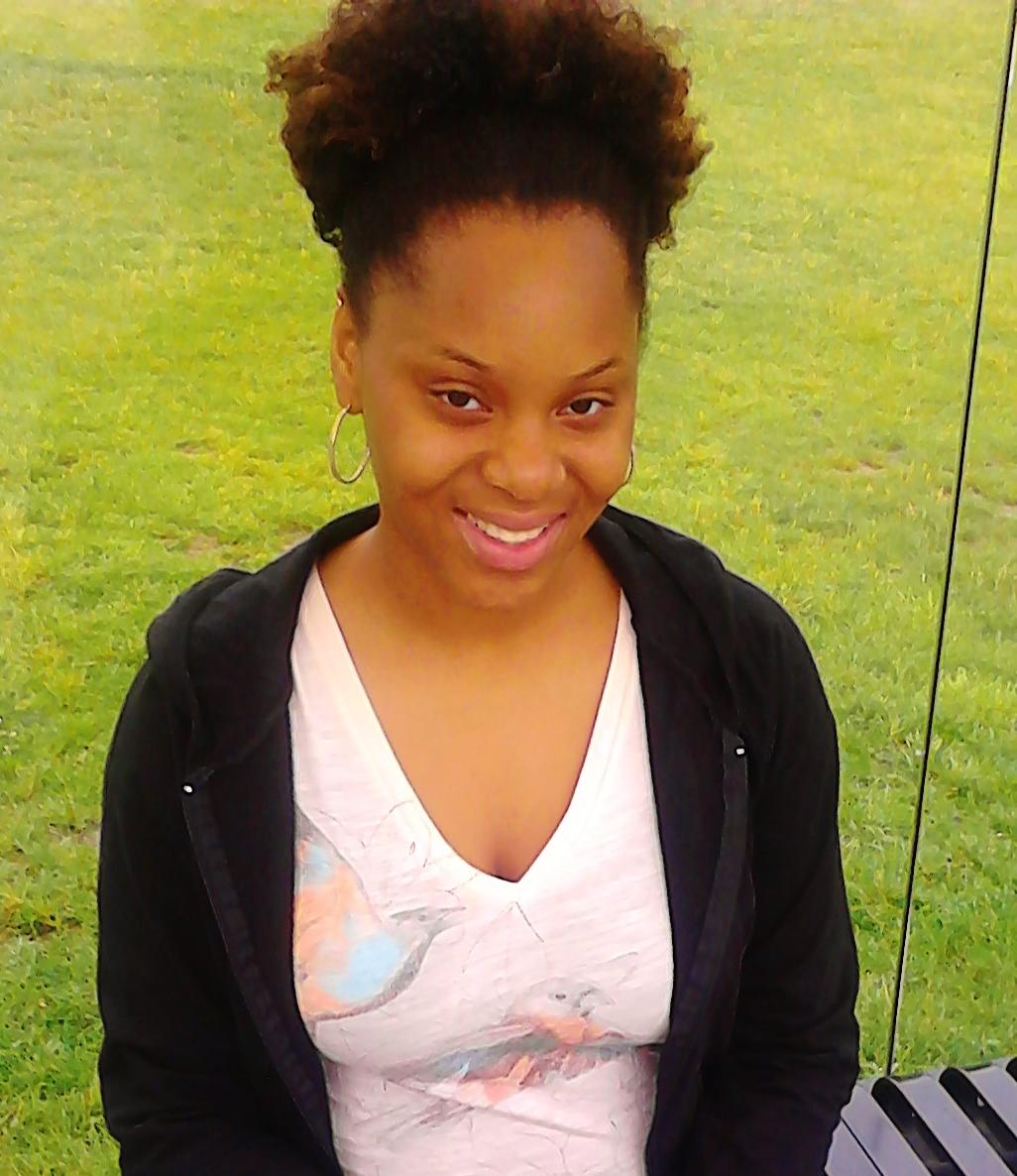 I am exploring the tradeoffs present when trying to use a single EM wave to transmit information and power.

I'm from Queens, New York. When I'm not working, I enjoy dancing and occasionally choreographing in the styles of hip hop and dancehall.



Ramon Cepeda Jr., MS Student


MS Candidate, ECE CMU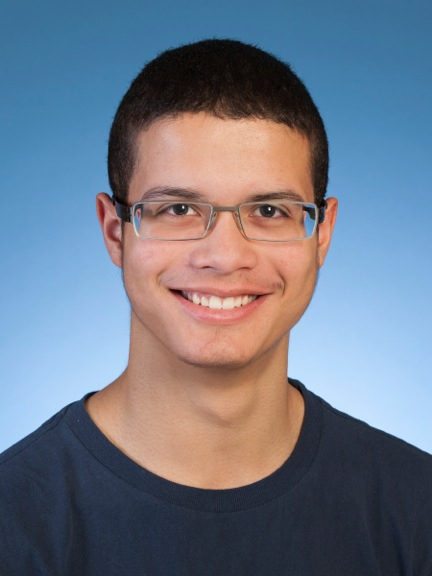 I am working on a channel model in MATLAB that is up to par to the 802.11ad standard that would help us investigate the benefits of adaptability and reconfigurability to achieve total energy minimization of millimeter-wave communications links.

I like to run and play basketball. I was born in New York City. I am an 18 year old graduate student.