| | | |
| --- | --- | --- |
| | | Philip Koopman's Home Page |
---
Student info on 18-642 for Fall 2017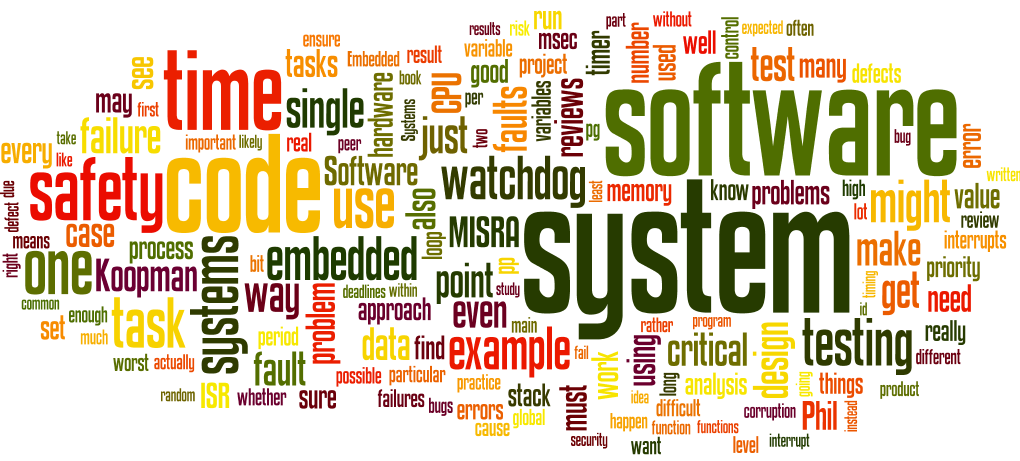 ---
My background includes time as a submarine officer for the US Navy, a principal in a couple small startups, an embedded CPU architect for Harris Semiconductor, and an embedded system architect for United Technologies Research Center. At Carnegie Mellon I've worked in the broad areas of wearable computers, software robustness, embedded networking, dependable embedded computer systems, and autonomous vehicle safety. My current research interests focus on embedded systems, including the topics: of dependability, safety, critical systems, embedded control networks, distributed embedded systems, secure embedded systems, and embedded systems education. I'm a senior member of IEEE, senior member of the ACM, and a member of IFIP WG 10.4 on Dependable Computing and Fault Tolerance. For more information, please see the below links:
---
Current Projects:
Toyota Unintended Acceleration talk (on blogspot)
Investigations into potential causes of Unintended Acceleration (UA) for Toyota vehicles have made news several times in the past few years. Some blame has been placed on floor mats and sticky throttle pedals. But a jury trial verdict found that defects in Toyota's Electronic Throttle Control System (ETCS) software and safety architecture caused a fatal mishap. This verdict was based in part on a wide variety of computer hardware and software issues. This talk will outline key events in the still-ongoing Toyota UA story and pull together the technical issues that have been discovered by NASA and other experts. The results paint a picture that should inform not only future designers of safety-critical software for automobiles but also all computer-based system designers.
Stress Tests for Autonomy Architectures (STAA) (web page)
This combines our experience with Ballista software robustness testing and invariant-based embedded safety monitors to create a testing approach that will help ensure autonomous vehicles and other robots are safe even if they encounter unexpected or exceptional operating conditions.
Invariant-Based Embedded System Safety Monitor (Mini-poster)
Can we create a simple, generic safety shutdown building block? Ideally, what we want is a standard component building block to ensure that a subsystem or entire system gets shut down if it exhibits unsafe behavior, without having to model the details of the design. Example result: these ideas have been successfully applied to a prototype autonomous vehicles and a prototype commercial vehicle technology demonstration platform.

Cyclic Redundancy Checks (CRCs) and Checksums
A lot of the folklore on checksums isn't quite right. We spent a considerable number of CPU-years crunching on a search for optimal polynomials. And we found them. Currently we are working with the FAA applying that knowledge to aviation applications.
Previous Projects and Other Topics:
---
---
My current PhD students:

Casidhe (Felix) Hutchison
Milda Zizyte
John Filleau
---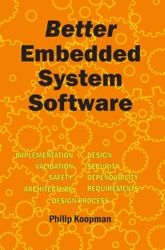 Click here for book information.

(Click here for author discount page)
---
Philip Koopman; Office voice: +1.412.268.5225 US Eastern Time More Contact Info