Yoshiki Takashima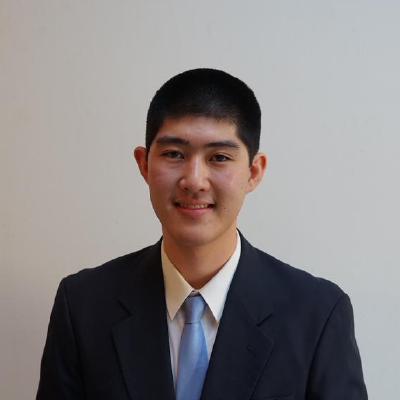 Hi!
I am a PhD Student in Electrical and Computer Engineering (ECE) at Carnegie Mellon University. My co-advisers are Prof. Limin Jia and Prof. Corina Pasareanu.
My research aims to help developers build more robust software by leveraging automated, language-aware solutions for testing and verification. Current work includes automatic testing of libraries written in Rust.
Contacts:
Email: ytakashi@andrew.cmu.edu
Office: 4720 Forbes Ave, Room CIC-2119C. Pittsburgh PA 15213
Education
PhD Student in Electrical and Computer Engineering ~ Carnegie Mellon University: (2019 onwards)
BS Mathematics - Computer Science ~ UC San Diego (2017 - 2019)

GPA: 3.95/4.00
Note: This is a (non-double) math major. A more precise description might be "Applied Mathematics, Application: Computer Science."

IGETC Transfer Certificate ~ Santa Monica College (2015 - 2017)
Publications
SyRust: Automatic Testing of Rust Libraries with Semantic-Aware Program Synthesis. Yoshiki Takashima, Ruben Martins, Limin Jia, and Corina S. Păsăreanu. In Proceedings of the 42nd ACM SIGPLAN International Conference on Programming Language Design and Implementation (PLDI'21).
VeriSketch: Synthesizing Secure Hardware Designs with Timing-Sensitive Information Flow Properties. Armaiti Ardeshiricham, Yoshiki Takashima (presenter), Sicun Gao, Ryan Kastner. In Proceedings of the 2019 ACM SIGSAC Conference on Computer and Communications Security (CCS'19).
Teaching and Service
2021
Student Volunteer for ICSE 2022
Student Volunteer Chairs: Michael Hinton and Laura Moreno
Conference Chair: Christian Kästner
Staffed workshops and front desk.
2021
Teaching Assistant for "Software Security" (18732)
Professor: Bryan Parno, Spring Semester 2021
This graduate-level ECE course teaches students strategies for developing secure software, ranging from static analysis to formal verification using Dafny.
Maintained infrastructure, conducted office hours and recitations.
2020
Artifact Evaluation for VMCAI 2021
Artifact Evaluation Chairs: Troels Henriksen and Klaus Gleissenthall, October 2020
Evaluated 4 artifacts for the VMCAI (Verification, Model Checking, and Abstract Interpretation) 2021.
Fellowships and Funding
Prabhu and Poonam Goel Graduate Fellowship: 2021 - 2022
Credits and License
This webpage was based off of Jesse Kelly's Imagine Template, licensed under GPL v3.