2009 | 2008 | 2007 | 2006 | 2005 | 2004 | 2003 | 2002 | 2001 | 2000 and earlier
Rutenbar named 2008 Fellow of the ACM
January 15, 2009
The Association for Computing Machinery has recognized Rob A. Rutenbar as one of 44 new ACM Fellows. Rutenbar, who holds the Stephen J. Jatras (E'47) Chair in Electrical and Computer Engineering at Carnegie Mellon was cited for his contributions to computer-aided design tools for mixed-signal integrated circuits.
"These men and women are the inventors of technology that impact the way people live and work throughout the world," ACM President Dame Wendy Hall said of the 44 Fellows. "Their selection as 2008 ACM Fellows offers us an opportunity to recognize their dedicated leadership in this dynamic field, and to honor their contributions to solving complex problems, expanding the impact of technology, and advancing the quality of life for people everywhere."



(Read more...)
Rutenbar gives lunch keynote at 2008 CANDE Workshop

November 7, 2009

Rob Rutenbar gave the invited lunch keynote at the 2008 CANDE Workshop held in Pacifica CA. The talk, "From Finance to Flip Flops: Using the Mathematics of Money and Risk to Understand the Statistics of Nanoscale Circuits" focused on new methods for modeling random effects in nanoscale designs.
Rutenbar featured in University of Michigan recruiting video

October 9, 2008

Rob Rutenbar was featured in a UM recruiting video for the Department of Computer Science and Engineering (of which he is a 1986 alum). The video was shot as part of the 50th anniversary celebration of the founding of the CSE department in April 2008 (see news item below).
Rutenbar gives distinguished seminar at Cadence
October 2, 2008

Rob Rutenbar gave was invited distinguished seminar speaker at the Cadence San Jose main office, on the topic "From FInance to Flip Flops: Using the Mathematics of Money and Risk to Understand the Statistics of Nanoscale Circuits"

Rutenbar wins Distinguished Engineering Achievement Award from Wayne State

September 27, 2008 - Wayne State


Rob Rutenbar was a 2008 winner of the Distinguished Engineering Achievement Award from his alma mater, Wayne State University. This "Hall of Fame" award is given to alumni who have made significant engineering accomplishments over their post-WSU careers.

WSU ECE department head Yang Zhao (left), Rutenbar, WSU Engineering Dean Ralph Kummler (right)
CMU Center for Silicon System Implementation (CSSI) celebrates 25th anniversary

September 5 2008 CSSI

The CMU Center for Silicon System Implementation celebrated 25 years of continued excellence this September, with a large anniversary reception hosting many former students and current colleagues.



Group alum John Cohn (IBM's Chiet Scientist for Design Automation) gave an invited talk about CSSI impact on IBM, and brought his favorite Van de Graff generator.
Larry Sumney (left), CEO of the Semiconductor Research Corporation, an early and longtime supporter of CSSI, talks with Rutenbar.
Rutenbar and group alumni Ramesh Harjani, now a Professor of ECE at the University of Minnesota.
Rutenbar organizes DAC panel on verifying "really complex systems"
June 11, 2008
Rob Rutenbar (CMU) and Andreas Kuehlmann (Cadence Design Labs) organized a panel held at the 45th Design Automation Conference on "Verifying Really Complex Systems: On Earth and Beyond". The theme of the session was to explore the importance, cost, and scope of "verification" as an integral part of disciplines beyond CAD, such as aircraft design, CGI films, and national power grids, Participants from Boeing, NASA, Dreamworks and Washington State University discussed how verification differs across these fields. (Read more...)
Group Alumnus John Cohn Gives ISCAS'08 Keynote

May 21, 2008

Group alumnus John Cohn gave the keynote talk at the 2008 IEEE International Symposium on Circuits and Systems (ISCAS'08) held May 18-21 in Seattle, Washington. His keynote, "Kids these days--How we can inspire the next generation of Engineers and Scientists" highlighted his passionate efforts over the past 15 years to make engineering fun for nearly 50,000 kids. Video of the talk can be found here.

Cohn is currently Chief Scientist of Design Automation in the IBM Systems and Technology Group in Burlington, Vermont, and also an IBM Fellow. He earned his Ph.D. at Carnegie Mellon with an IBM Resident Study Fellowship in 1991.
Amith Singhee wins ECE Best Thesis Award

May 19, 2008

Amith Singhee was a co-winner of the 2008 A.G. Milnes Award for best Ph.D. thesis at the ECE graduation ceremonies this weekend. The Milnes award honors the graduating ECE doctoral student "whose thesis work is judged to be of the highest quality and has had a significant impact in the field". The award is named is honor of Emeritus ECE faculty member Arthur Milnes, who presented the award at the ceremony.

Rutenbar and Singhee (right) with 2008 A.G. Milnes Award
Group members Lin, Singhal and Singhee receive CMU diplomas

May 19,2008

Edward C. Lin, Sonia Singhal and Amith Singhee received their diplomas at the CMU ECE graduation ceremonies this weekend. Ed (PhD degree in ECE) is currently a post-doctoral researcher in the In Silico Vox group. Amith (PhD degree in ECE) is now at IBM T.J. Watson Research Labs in New York. Sonia (MS in ECE) is now with Synopsys in California.



Left to right: Amith Singhee, Rob Rutenbar, Sonia Singhal
Rob Rutenbar (left) with Edward C. Lin
Rutenbar speaks at Michigan 50-Year Anniversary

May 9, 2008

ECE faculty Rob A. Rutenbar and Daniel P. Sieworek, along with former ECE faculty member John P. Shen, were featured speakers at the UM CSE@50 Symposium, which celebrated the 50 year anniversary of the founding of the University of Michigan Computer Science department. All three are alumni of the University of Michigan. Rutenbar spoke about synergies between computer science and custom integrated circuits. Siewiorek spoke about experiences ranging from parallel computing to wearable computing. Shen spoke on new opportunities in mobile computing. (Read more...)
Singhee, Wang, Calhoun and Rutenbar win Best Paper at 2008 VLSI Conference
January 8, 2008


Amith Singhee (CMU) and Rob A. Rutenbar (CMU), and Jiajing Wang and Benton H. Calhoun (University of Virginia) are winners of the 2008 Best Student Paper Award at the 21st International Conference on VLSI Design. Their paper, "Recursive Statistical Blockade: An Enhanced Technique for Rare Event Simulation with Application to SRAM Circuit Design," extends the team's highly visible work on ultra-fast analysis of memory circuits to handle extremely difficult "rare event" statistics.

---
Rutenbar speaks at DARPA Reliability Workshop
November 28, 2007
Rob Rutenbar gave an invited talk at the DARPA LIBRA Workshop on Reliable System Design from Unreliable Components, held in Arlington, VA. He spoke about the use of methods from risk analysis (Extreme Vaue Theory) to understand reliability statistics in nanoscale memory circuits.
Rutenbar gives invited keynote at SOC'07

November 8, 2007

Rob Rutenbar gave an invited keynote at the 5th International System On Chip (SOC) COnference in Newport Beach, CA on Nov 8. His talk, "From Wall Street to Silicon Valley: Using the Mathematics of Money and Risk for Fast Statistical IC Design," showed methods from the computational finance community can be used to accelerate statistical analysis by orders of magnitude for challenging circuits in the nanoscale regime. [pdf]
Singhee and Rutenbar Win DATE Best Paper Award
October 25, 2007


Amith Singhee and Rob Rutenbar have won the 2007 Best Paper Award at the Design Automation and Test in Europe (DATE) conference. DATE is Europe's premier conference for IC design tools. Their paper, "Statistical Blockade: A Novel Method for Very Fast Monte Carlo Simulation of Rare Circuit Events and its Application," discusses how to dramatically accelerate the analysis of statistical reliability in scaled memory circuits. ... read more
Rutenbar Speaks at Alma Mater

October 10, 2007

Professor Rob Rutenbar delivered the 2007 annual Forest Brammer Memorial Lecture at Wayne State University on October 3. The lecture series honors an inspirational former teacher in Wayne State's ECE Department, where Rutenbar received his undergraduate degree in 1978. Rutenbar spoke on his current work on speech recognition in silicon. [pdf]



Rutenbar (right) shakes hands with Wayne State ECE Dept Head Yang Zhao.

FCRP Center Directors Rutenbar, Rabaey and Wang speak at NSF Workshop on Nanoelectronics
October 15 2007
FCRP Center Directors Rob Rutenbar (C2S2), Jan Rabaey (GSRC) and Kang Wang (FENA) all spoke at the NSF Workshop on Nanoelectronics, held in Washington, DC this week. Organized by NSF Program Manager Pinaki Mazumder, the workshop brought together researchers from across the nanodevices, nanoelectronics, and nanoCAD disciplines to share ideas for where the field should evolve.

C2S2 Workshop on SRAM Design Held at MIT

Sept 28, 2007

A C2S2-sponsored workshop on issues in scaled SRAM design, organized by MIT Prof. Anantha Chandrakasan and CMU Prof. Rob Rutenbar attracted over 50 attendees to the meeting, held at MIT. Speakers from academia (UVa, Berkeley, CMU, Purdue and MIT) and industry (AMD, IBM, Intel, TI, and Xilinx) convened to share ideas about future SRAM architectures that must work at the most aggressively scaled CMOS nodes.
Rutenbar gives invited keynote at 2007 STARC Forum in Japan

July 6 2007

Rob Rutenbar gave an invited keynote at the 2007 Annual STARC Forum in Yokohama, Japan on July 6. STARC plays the same role in Japan as does the Semiconductor Research Corporation in the US, i.e., they fund and coordinate research activities among Japanese universities. Rutenbar talked about speech recognition in silicon research at CMU. Of note is the fact that this was first ever talk given in English at this long-established meeting forum. [pdf]
Rutenbar Wins IEEE-CAS Industrial Pioneer Award
June 5, 2007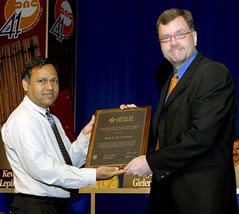 Rutenbar (right) accepting IEEE CAD Industrial Pioneer Award at 2007 Design Automation Conference.
Rob Rutenbar received the Institute of Electrical and Electronics Engineers (IEEE) Circuits and Systems Society (CASS) Industrial Pioneer Award June 5 at the Design Automation Conference in San Diego. Rutenbar was recognized for his pioneering contributions in developing academic and industrial research tools for commercial applications.
Following a decade of work, Rutenbar's research contributed to the development of electronic design automation tools for structural, parametric and layout synthesis of analog/mixed integrated circuits, which are widely used in the semiconductor industry. Analog circuits connect digital computing chips with signals from the outside world and are critical in applications ranging from high definition televisions to cell phones.
With ECE colleague L. Richard Carley, Rutenbar co-founded Neolinear, Inc. in 1977 to commercialize his work. The Pittsburgh start-up was acquired in 2004 by Cadence Design.
"I'm particularly gratified at this recognition by the IEEE, as our technology is now built into the Cadence analog design flow, making it available and familiar to worldwide users," Rutenbar said. "I believe the analog community has seen significant advances based on our work." ... read more
James D. Ma Wins Chinese Government Award

May 29, 2007

Group alumnus James Ma won the 2007 Chinese Government Award for Outstanding Self-Financed Students Abroad. Ma was the only student chosen from Carnegie Mellon University. Awardees are selected based on academic and research achievements, after at least three rounds of judging by invited experts from their fields both in China and their host countries.

(Read more... )

James Ma (left) receives his award from Biwei Liu, Consul General of the Consulate General of the People's Republic of China in New York City.
Rutenbar gives keynote talk at ASPDAC07

January 9, 2007

Rob Rutenbar gave they keynote talk at the 2007 Asia South Pacific Design Automation Conference (ASPDAC) in Yokohama, Japan. His talk, entitled "Next-Generation Design and EDA Challenges: Small Physics, Big Systems, Tall Toolchains" focused on challenges in devices, circuits, systems, and tools, as we continue to scale CMOS. ... read more


Rob Rutenbar (left) with ASPDAC Chair
Hidetoshi Onodera of the University of Kyoto
---
High-Speed Speech Calls for Hardware
September 26, 2006
The CMU In Silico Vox speech recognition in silicon project was featured in the Pittsburgh Post Gazette newspaper today, in conjunction with the 2006 InterSpeech conference held in Pittsburgh this week. ... read more
Group Alum Jon Cohn Named IBM Fellow
June 24 2006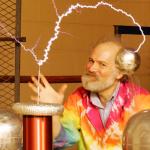 Group alumnus John Cohn named IBM Fellow.
Rutenbar Group alum John Cohn (Ph.D. 1991) has been named an IBM Fellow, one of eight granted the company's highest technical honor this year. Cohn is a distinguished engineer and chief scientist of design automation in the IBM Systems and Technology Group in Burlington, Vermont. He was recognized as IBM's premier technical leader in electronic design automation (EDA) technology and for his innovation in the design of microprocessors, system-on-a-chip solutions and technology enablement services. The award also noted Cohn's efforts in education outreach, reaching schoolchildren in Vermont and across the nation.
ECE Faculty Among Most Cited in IEEE Transactions on Computer-Aided Design
June 19, 2006
Several ECE faculty members are authors of the most cited papers since 1990 in the IEEE Transactions on Computer-Aided Design of Integrated Circuits and Systems. ECE professors on the recently released list include: Rick Carley, Edmund Clarke, Diana Marculescu, Radu Marculescu, Larry Pileggi (formerly Pillage), Ronald Rohrer, and Rob Rutenbar. ... read more
---
Rutenbar and Tiwary Nominated for DAC Best Paper Award


June 27, 2005

Rob A. Rutenbar and his Ph.D. student Saurabh Tiwary were nominated for Best Paper at the ACM/IEEE Design Automation Conference (DAC) held from June 13-17. Their paper, "Scalable Trajectory Methods for On-Demand Macromodel Extraction," allows efficient, accurate simulation models of complex analog circuits to be constructed automatically during circuit simulation. DAC 2005 had approximately 6000 attendees, and is one of the most prestigious conferences in the area of design tools for integrated circuits. PDF


Saurabh Tiwary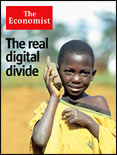 CMU Speech-Recognition Research Featured in The Economist
March 14 2005
Rob Rutenbar is featured in the March 2005 edition of The Economist's Technology Quarterly. His team of researchers from Carnegie Mellon and the University of California at Berkeley is working to design a radically new silicon chip architecture targeted at speech recognition. The goal is to do recognition 100 to 1,000 times more efficiently than a conventional computer. PDF
The team was recently awarded a $1 million grant from the National Science Foundation to develop this chip, which could have applications to homeland security. This work is also supported by the U.S. semiconductor community and the Department of Defense (DARPA) under the auspices of the national MARCO Focus Center for Circuit and System Solutions (C2S2), a consortium of U.S. universities for which Rutenbar is the director.
---
Rutenbar Interviewed on "BioTech Today" for WorldTalkRadio ... read more
Rutenbar and Carley Presented With SRC Technical aristor Award ... read more
2004 SRC Technical Excellence Award ... read more
Carnegie Mellon Engineering Researchers To Create Speech Recognition in Silicon ... read more
Speech recognition 'on a chip' in three years – (The Register) ... read more
Speech recognition in silicon – (Slashdot.org) ... read more
Rutenbar Delivers Semiconductor Keynote at ITRS ... read more
My students Zhong Xiu, James Ma, Suzanne Fowler, Nominated for Best Paper at DAC04 ... read more
ECE Technology Drives Purchase of Analog Software Vendor Neolinear ... read more
Cadence to Acquire CMU Startup Neolinear Inc ... read more
C2S2 Review Connects Universities with Government & Industry ... read more
My students Claire Fang and Smriti Gupta and win Best Paper Awards at SRC TECHCON'03 ... read more

My student Claire Fang nominated for Best Paper Award at DAC03.
Rutenbar Awarded University of Michigan EE Alumni Society Merit Award ... read more

Change name, same link: Rutenbar wins 2002 ECE Teaching Award ... read more

Rutenbar wins 2001 SRC Aristotle Award for Education ... read more
Rutenbar Awarded Jatras (E'47) Chair and Aristotle Award ... read more

Optimizer called missing analog synthesis link -- (PlanetAnalog) ... read more
Fate of Moore's Law tops ISSCC agenda -- (EETimes) ... read more
Panel debates value of mixed-signal design tools -- (PlanetAnalog) ... read more
Another look at analog top-down design -- (PlanetAnalog) ... read more
Suddenly, Synthesis Gets Interesting -- (PlanetAnalog Editorial) ... read more
Rutenbar Contributes to Engineering Design Book ... read more

Rutenbar Directs New $19.4 Million Multi-University Research Consortium ... read more
"Shoot me first" -- (PlanetAnalog, 2000) ... read more
Analog designers glum on tool availability -- (PlanetAnalog, 2000) ... read more

Who loves ya, baby? -- (PlanetAnalog, 2000) ... read more

Call goes out for physical design breakthroughs -- (EETimes, 2000 ) ... read more

Synthesis proves to be Holy Grail for analog EDA -- (PlanetAnalog, 1999) ... read more

Cell-builder tool anticipates analog synthesis -- (EETimes, 1998) ... read more